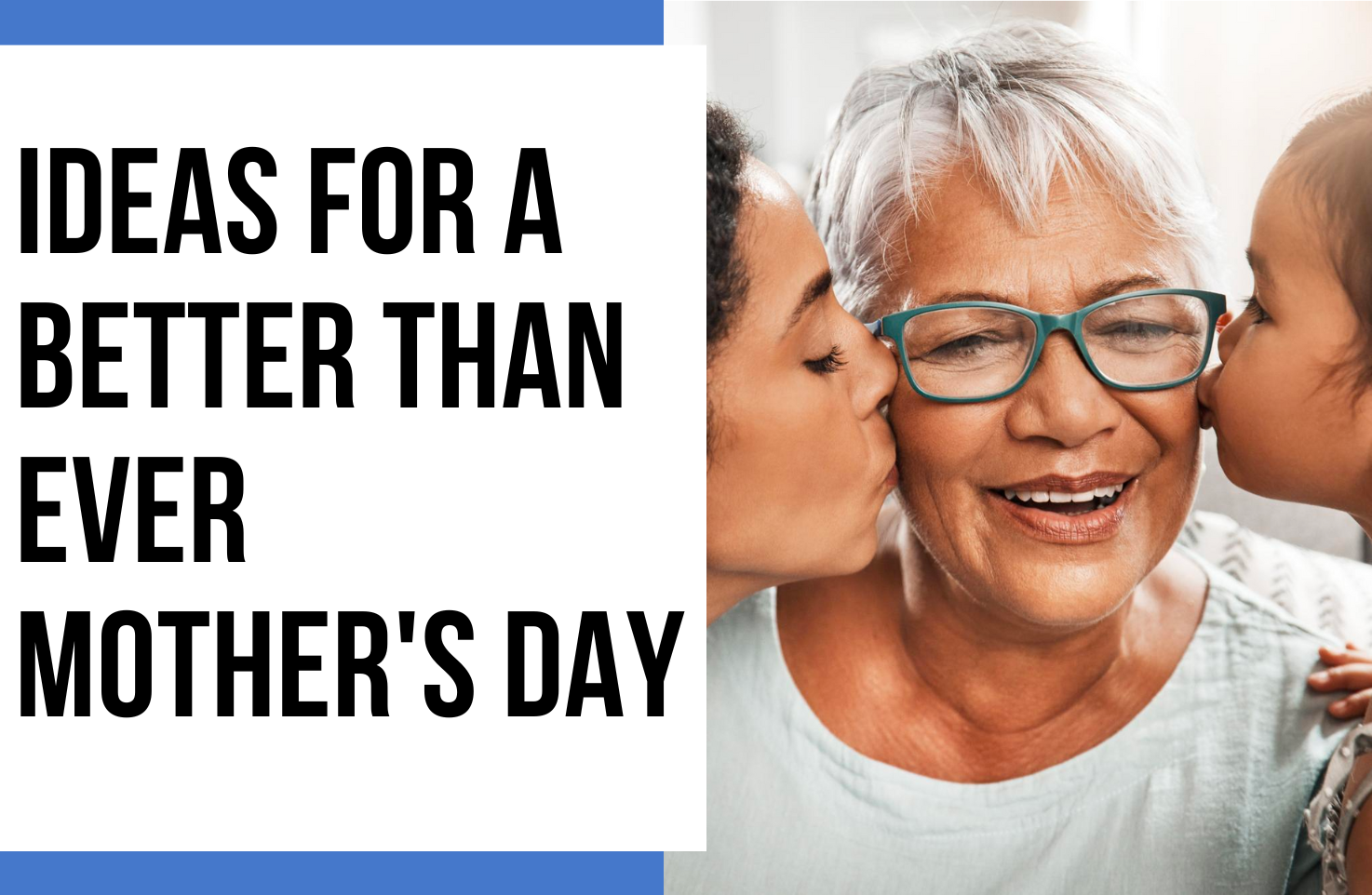 Ideas for a Better-Than-Ever Mother's Day!
Mother's Day Brunch is always a nice idea - but maybe consider veering from the norm this year and finding a new way to celebrate Mom- something uniquely HER! We've got some creative ideas to make the day better than ever:
A Day in the Garden
If Mom's passion is her garden, or she'd like it to be but can't find the time -dedicate the day to her green thumb! 
Head to the local nursery together and pick out flowers for the perfect pot; better yet, work together to build a planting box and get extra points for making it a project for the day; here are the steps to build a raised garden bed for just $100 at 

Gardenary.com

.

Strategize the perfect farm-to-table garden with her. The following are all great options for May planting: beans, beets, cabbage, corn, carrots, cucumbers, eggplant, and herbs. 

Looking for some inspired flower pot ideas? Take a walk with Mom around the neighborhood and see which flower combinations are thriving before you head to the nursery. 
Gift ideas: Every gardener needs a good gardening hat! Or try the gift that keeps giving with a monthly seed subscription. If your mom struggles with arthritis, carpal tunnel, or other aches, give her the gift of support with Copper Fit Hand Relief Compression Gloves. They provide support, relief, and recovery from sore muscles and painful joint stiffness in the wrists, palms, and fingers.
Feel Like a Kid Again
Help mom let loose and have fun!  Remind her of the joy of being a kid and the fun you had together when you were younger. 
Visit a local fair or amusement park, or gift her tickets for a future trip. 

Plan a family day bowling, roller skating, or mini golfing. Pack a picnic and take it to the park - fly a kite! Lots of laughs are guaranteed!

Pick mom's favorite sport - currently or from childhood - and set up a family game. How about a volleyball, soccer, or pickleball tournament? 
Gift ideas: Surprise mom with all of her favorites - her favorite candy, flowers, and play her favorite music - it will make her feel special. You can also get her something nostalgic and fun from the past, like a hula hoop or board game. Put together an easy slideshow of family pics.
Capturing the Years
Every mom wants a nice family picture - but it's not easy to get everyone together, book a photographer, and get the rest of the family excited about it, so plan it for her. 
Treat mom to a pedicure, a blowout, or a trip to Sephora ahead of time.

Pick a special location. The beach or a lake, even a nearby park is great. Doordash some lunch or get creative with a charcuterie board and some wine. 
Gift ideas: Get everyone to chip in for the cost of the photo session. Treat mom to a pretty top or jewelry that she'll love. Everyone wants to look their best in photos - slip the Copper Fit Core Shaper into her gift box, the sleek, form-fitting compression belt that smoothes, shapes, and supports the core, too. 
Nature's Calling
Is your mom the outdoor type? Spring days are here, so spend the day outside!
For an active mom: Find a hike she hasn't been on, and see if there is a canoe ride at a local lake or park. If you are near the ocean, book a whale-watching trip! 

For the outdoor-loving, not-as-active mom: Plan a sunset picnic! Take a slow walk through a nature trail or go wine tasting and walk the vineyard.
Gift ideas: Whether active or non-active, Copper Fit Core Support Leggings fit the bill! The opaque, high-quality, super-shaping leggings feel like a second skin and offer figure-flattering core support. They are perfect for lounging - or lunging!
Her Favorite Day
Spend time thinking about how mom would spend her perfect day and plan a day of favorites.  
Book a workout class with her, and plan a lunch with her mom friends.  Buy her a book from her favorite author, and leave her alone for an hour to read - maybe it's as simple as time for a nap!

End the day with a family dinner. Be sure to Facetime loved ones that couldn't make it!

Almost any mom says yes to spa time - even booking a spot for her at the nail salon is a treat! But if that's not in the budget, spoil her at home. Breakfast in bed is always a good idea. Create a pamper basket with an at-home facial sheet mask, spring nail colors, and a bath bomb.
Gift ideas: Everyone can pitch in to put together a basket of her favorite things: perfume, workout gear, and chocolate. It doesn't have to be fancy!
Happy Mother's Day! Moms just want to feel your love - whether near or far, a heartfelt note means everything. Take the time to let Mom know how special she is to you.