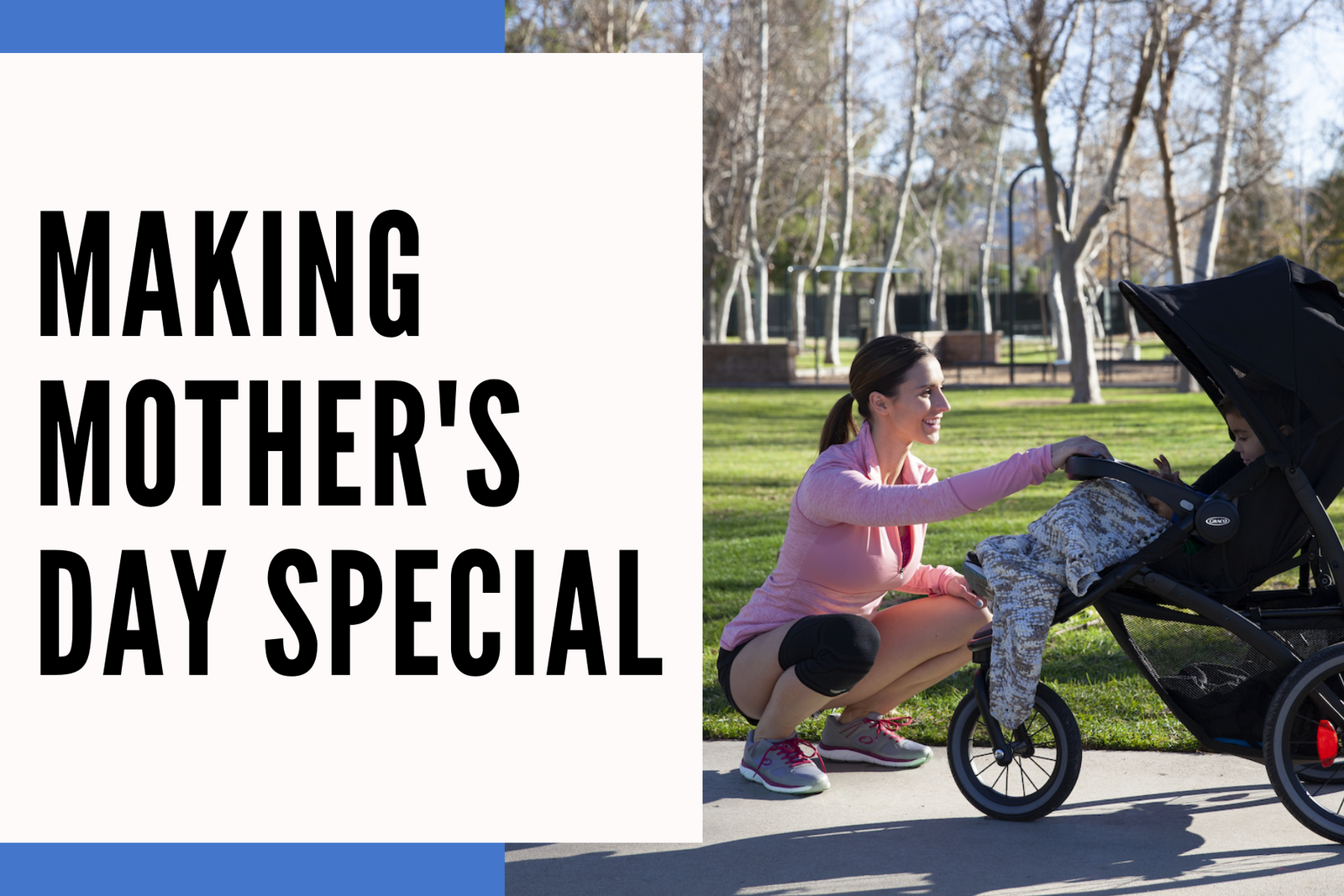 Making mother's day special

For many years, Mother's Day has been the Hallmark Holiday that has meant getting mom a box of chocolates, some flowers, and making breakfast in bed. 
This year, Mother's Day means something a little different. The last couple of years have been especially challenging for moms, most wearing multiple hats that include working, teaching, cleaning, worrying and mom-ing - maybe more than ever. 
So, how do we celebrate these everyday superheroes this year? 
Let's focus on what mom REALLY wants! 
On the top of every mom's list this year are two things that you can't buy:
Time together. Now that the pandemic is subsiding, the strong pull to see loved ones is stronger than ever. Maybe in the last couple of years, older kids haven't been able to come to town. This year is the perfect time to hop in the car, get on a plane if you can, and surprise mom. And there's also this - moms want to be with THEIR moms! For many, it's been two years since Grandma and mom have been together for this holiday so include Grandma in the celebration this year. And plans don't have to be elaborate! Last year on Mother's Day, our brand ambassador, Gwyneth Paltrow shared a selfie with her own mom. "I love a good snuggle with you. Happy Mother's Day," Paltrow captioned her post.  Plan a surprise zoom with loved ones if you can't be together and surround your mom and grandma with the faces they love.
Acknowledge all she does for you. Mom's favorite gift -  a hug and a handwritten card expressing your love. The best gifts in life are free!
Gifts for Mom 2022
According to the National Retail Federation, Mother's Day gift-giving will be at an all-time high this year, with spending expected to total $31.7 billion. So, spoil mom with something to unwrap, but consider combining it with what is really at the top of mom's wishlist- and you might be surprised to see that it's mostly things that money CAN'T buy! We've done some snooping…
What mom really, really wants:
Time alone. According to Parents Magazine, #1 and #2 on the wish list are alone time and extra sleep! Give mom time to sleep in, take naps, and do whatever she wants. 
 No cooking. Don't worry, if you can't cook. Take her out for a meal, or dad and kids can cook something together. Have fun putting together a charcuterie board of all mom's favorites! And don't forget a DESSERT board too.
A handwritten, heartfelt note. Mom's keep these forever. Some new ideas? Put together a jar of notes, maybe with a special memory from the last year on each one. Younger kids can never go wrong with a homemade coupon book. They can include "empty the dishwasher" and "wash the dog" - all the things you know mom needs help with. Then, make sure to do it without complaining when mom pulls out the coupon!
Pampering! Just about everyone loves pampering. Make an appointment for spa time, a nail appointment, or just about anything relaxing. Here's something she will love: book a yoga class for mom and present it with a pair of Copper Fit Women's Full-Length Everyday Leggings. These super flattering and super shaping leggings feel like a second skin with 4-way stretch and breathable fabric for all-day comfort. She can even slip her house key or phone into the side pocket!
A clean house. Dad and the kids can tackle it together and throw in a load of laundry too! Treat mom to waking up to a clean home - it is truly the best way to start Mother's Day. 
Now that we know what mom wants, think out of the box this year and create a gift unique and personalized for her.
Five Thoughtful and Different Ideas For Mother's Day:
1. A family adventure, something active. Plan something that gets you moving. Look for a local hike, take a walk on the beach or near a lake. It's always fun to do something together for the first time, like zip-lining, horseback riding, or taking a golf lesson. Gift her the family adventure with a cute, sporty top: the Copper Fit Women's Short Sleeve Crewneck Shirt provides all day comfort with a 4-way stretch, and the casual fit is longer in the back for more coverage.
Copper Fit Tip: Tackle a job around the house that mom has wanted to do forever - like painting a room or refinishing a piece of furniture. 
2.
An herb garden
. A garden is truly the gift that keeps on giving—surprise mom with a planter box and herbs. Time in the garden together is particularly special! If she hasn't been gardening much due to hand pain, carpal tunnel issues, or arthritis, gift her some 
Copper Fit Compression Gloves
. 
They provide more power, support, and agility in everyday tasks and provide all-day comfort for sore muscles and painful joint stiffness as they increase circulation.
3. Give her time for a personal hobby or help her reconnect with an old favorite. Dust off the tennis racquets, visit the pottery studio, and watch her fall in love with an old hobby again!
4. A "besties" Mother's Day. A treat for mom on Mother's Day might be to share it with her best friends! All the dads and kids can make the mom's dinner together. Kids can paint the mom's toes, and Dad's can pour the wine. 
5. Moms love pictures. If you are last-minute, this is a good one - print your favorite family pics at the local drug store. Put them in an old-fashioned album and add handwritten memories. 
Whatever you do this Mother's Day, you can't go wrong if you give mom the day off and shower her with love. Enjoy the time together!